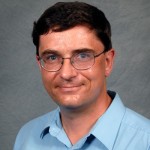 Prof. Edward Sazonov
esazonov@eng.ua.edu
Department of Electrical and Computer Engineering, University of Alabama, USA
Edward Sazonov (M'02, SM'11) received the Diploma of Systems Engineer from Khabarovsk State University of Technology, Russia, in 1993 and the Ph.D. degree in Computer Engineering from West Virginia University, Morgantown, WV, in 2002. Currently he is an Associate Professor in the department of Electrical and Computer Engineering at the University of Alabama, Tuscaloosa, AL and the head of the Computer Laboratory of Ambient and Wearable Systems. His research interests span wireless, ambient and wearable devices, and methods of biomedical signal processing and pattern recognition. Devices developed in his laboratory include a wearable sensor for objective detection and characterization of food intake; a highly accurate physical activity and gait monitor integrated into a shoe insole; a wearable sensor system for monitoring of cigarette smoking; and others. His research has been supported by the National Science Foundation, National Institutes of Health, National Academies of Science, as well as by state agencies and private industry.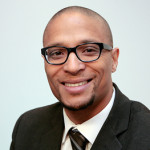 Gerald Cultot
gerald.cultot@ec.europa.eu

Research Programme Officer – European Commission, Directorate-General Communications Networks, Content and Technology, Brussels, Belgium

Gerald Cultot works at European Commission in Directorate-General Communication Networks, Content and Technology. He manages EU funds in the field of Health and Well-Being. He is also the Communication driver for his Unit and reflects on better ways of collaborating with external stakeholders, like the Industry, Researchers and the European Citizens. He supports new approaches in innovation funding and advocates for wider participation of European industry in EU funding. Gerald is particularly interested in innovative technologies that improve our Quality of Life and well-being and is managing one of the first European Commission Horizon Prizes: the food scanner.